Here is my edition of the TBR (to be read) tag . I haven't been tagged to do this but thought it looked really good. Feel free to share this tag.
How do you keep track of your TBR pile?
I have a dedicated tbr shelf on my bookshelf.
Is your TBR mostly print or ebook?
Print. I rarely read e-books as i prefer print books but will only read e-books if it is one of my favorite books or a very cheap book.
How do you determine which book from your TBR to read next?
If their are arcs or review copies on my tbr shelf they are my top priority . But if i have read all my arcs it all depends on what sort of mood i am in (e.g) Length of the book,genre,author
A book that's been on your TBR the longest?
This book has been on my tbr shelf for a very long time (almost 2 years). I haven't had the chance to read it with all the great releases over the past 2 years and my review copies. But the aim is to read this before the end of the year. (hopefully)
A book that you recently added to your TBR?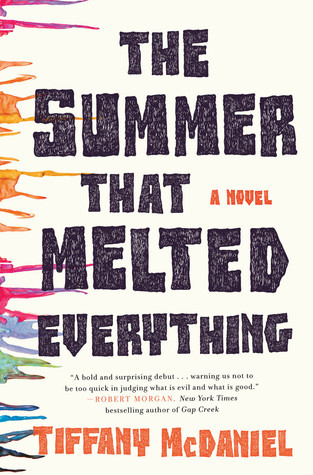 The latest book i added to my tbr was "the summer that melted everything" in which a review will be up over the next few weeks.
A book on your TBR strictly because it has a brilliant cover?
This is the movie edition of the book. This is my favorite book cover of all time, but i am yet to read it because of all my other more anticipated reads.
A book on your TBR that you NEVER plan on actually reading?
It doesn't appeal to me at the moment. But my opinion may change in the next few weeks.
Thanks For Reading:-)