Today I have the author of "the disciple" Stephen Lloyd Jones on my blog with a guest post as part of the disciple blog tour. Be sure to check out the other blogs involved in this blog tour!
On a storm-battered road at the edge of the Devil's Kitchen, a woman survives a fatal accident and gives birth to a girl who should never have lived.
The child's protection lies in the hands of Edward Schwinn - a loner who must draw himself out of darkness to keep her safe - and her arrival will trigger a chain of terrifying events that no one can explain.
She is a child like no other, being hunted by an evil beyond measure.
For if the potential within her is realised, nothing will be the same. Not for Edward. Not for any who live to see it.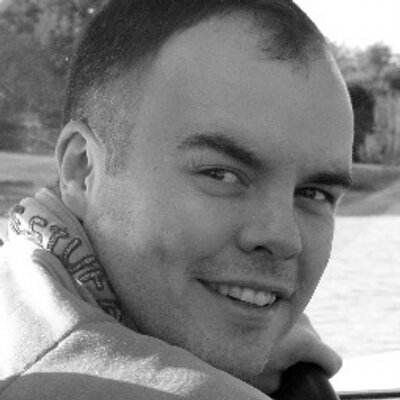 Stephen Lloyd Jones grew up in Chandlers Ford, Hampshire, and studied at Royal Holloway College, University of London. He now lives in Surrey with his wife, three young sons and far too many books. He is the auth
or of The String Diaries and Written in the Blood.
Guest Post
The road with no signposts
–
why I never read the blurb of my favorite authors' books, as well as which blurbs pull me in for authors I haven' t read.
In the opening few pages of Dean Koontz's
The Good Guy
, a seemingly innocent bar-room conversation between two strangers turns deliciously – and unexpectedly – dark.
If you haven't read it, I won't spoil it for you, but if you pick up a copy and happen to glance at the blurb, you'll know what I'm talking about, because it's right there in black-and-white.
Sticking with Koontz for my examples, on page eighteen of his 2005 novel,
Velocity
, the protagonist receives a typewritten note that plunges him into a world of violence and horror. Again, I won't spoil it for you, but if you chance across a copy of the UK edition, you'll be hard-pressed to avoid it, as the full contents of that note are plastered over the front cover. As a marketing technique, it doubtlessly shifted copies, but it did reveal a surprise many readers may well have enjoyed.
In this, both reviewers and blurb writers face the same difficult challenge: how do you communicate a book's content to its readership without ruining some of its intrigue? The job is made even trickier by writers who like to throw up shocks in the very first pages (I'll put my hand up as belonging to that crowd.)
I have no immediate solution, but I can tell you two things.
Firstly, the twist in
The Good Guy
wasn't spoiled for me, because these days, for writers I love – Stephen King, Joe Hill, Dean Koontz and many others – I actively avoid reading their blurbs. It means that from the very first sentence, everything that follows is a surprise, and I have no preconceptions of the story's direction. (I had no idea, for example, that
Doctor Sleep
was a sequel to King's
The Shining
until I read the opening chapter – perhaps one of the nicest surprises of 2013.)
Secondly, I'm very often drawn to books with blurbs that are uncompromisingly vague. One of the best I ever found this way was Justin Cronin's
The Passage
. The UK edition had a very striking cover, which drew it into my hands from the shelf, and the blurb told me nothing about the story except for three short sentences to introduce the characters, along with a promise that their lives were about to fall apart.
This month, Headline publishes
The Disciple
, my third novel. In it, the protagonist, Edward Schwinn, is driving home one winter evening when he happens across a fatal car crash. In one of the vehicles he discovers the lone survivor: a woman, heavily pregnant, blindfolded and bound. What happens next I won't reveal here, but it changes Edward's life forever, along with the lives of everyone he knows.
Of course, in telling you even
that
much I'm going against my own advice and spoiling one of the early surprises (although I'm still revealing less than you'll discover by reading the book's blurb). I hope you'll forgive me, though. With a little ankle-flashing, there's a chance you might be tempted to read a sample of
The Disciple
online, or perhaps even the entire thing.
In the meantime, with authors you know well and trust deeply, why not dive into their next offering without even a peek of the blurb? Often, navigating without a compass can be even more exciting than travelling fully equipped.